Informacje dla sprzedających
Jakie korzyści oferuje www.retury.com sprzedawcom?
Jakie korzyści oferuje www.retury.com sprzedawcom?
Retury Poland oferuje zarejestrowanym firmom możliwość:

- Darmowe zamieszczanie Logo.
- Wzbogacenie oferty o 3 zdjęcia.
- 10 słów kluczowych.
- Informacje o Firmie.
- Dane kontaktowe.
- Newsletter do klientów platformy 20 000 subskrebentów

Uczestnictwo na tym elektroniczym rynku zbytu jest
nieskomplikowane i ułatwia nawiązywanie kontaktów biznesowych między
producentami, dostawcami, hurtownikami, importerami, eksporterami i
sprzedawcami.
Dostęp do odbiorców z Niemiec, Polski, Anglii, Hiszpanii, Szwajcarii.
Powiadomieni drogą elektroniczną na zarejestrowany adres e mail, o aktywności
Ofert.
Pomoc w doborze słów kluczowych.
Dostęp do specjalistów z dziedziny importu i exportu.
Tłumaczenia w języku Angielskim Niemieckim Holenderskim, Szwajcarskim – wycena
na zapytanie translate@retury.com
Stałe promocje i pomoc w nawiązywaniu kontaktów biznesowych.
Dlaczego
warto się rejestrować?
Retury Poland jest jednym z
pierwszych rynków elektronicznych w kraju specjalizującym się w sprzedaży
między firmami. Zarejestruj firmę na portalu. Odkryj
korzyści płynące z rejestracji i znajdź nowych klientów w internecie.
---
Zarejestruj się
dsadsa
Świat Pełen Możliwoœci
Sprzedawaj Twoje produkty online, Kupuj bezpośrednio od producentów, dystrybutorów importerów.
Źródło Najlepszych Światowych Dostawców.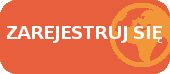 Opinie użytkowników
People who do international trade knows well that Inquiry is not the most important issue, on the contrary, Contract is the best evidence to prove that you are success.

I come to retury.com not for a very long time


Wpisz swój adres e-mail, aby zaprenumerować nasz newsleter.