Informationen für Kaufer
Informationen für Händler
Informationen für Händler
Welche
Vorteile für Händler bietet
www.retury.com?
Retury Polen bietet registrierten Unternehmen die
Möglichkeit:
Kostenlose

Veröffentlichung deines Firmenlogo

Zugabe von 3 Fotos zum Angebot

10

Stichworte

Informationen zum Unternehmen

Kontaktdaten

Newsletter

für die Kunden von
"20 000 ABO-Plattform"
Die Teilnahme in diesem Elektronischen
Markt ist einfach und erleichtert geschäftliche Kontakte zwischen Herstellern,
Zulieferern, Großhändlern, Importeuren, Exporteuren und Einzelhändler.

Der Zugang zu Kunden in Deutschland, Polen, England,
Spanien und der Schweiz.
Mitteilung auf elektronischem Weg an die eingetragene
E-Mail-Adresse, über Aktivität von Ihren
Angeboten.
Hilfe in der Auswahl
der Stichworte.
Der Zugang zu Spezialisten im Bereich von Import und Export.
Übersetzungen in Englisch, Deutsch, Niederländisch,
Schweizer – Preise auf Anfrage translate@retury.com
Ständige Sonderangebote und Unterstützung bei der
Feststellung von Geschäftskontakten..
Warum lohnt sich zu Registrieren?
Retury Polen ist eines der ersten elektronischen Märkten
im Land spezialisiert auf den Verkauf zwischen Unternehmen. Registriere dich
auf dem Portal. Entdecken Sie die Vorteile der Registrierung und Suche
nach neuen Kunden online.
---
Registrieren
dsadsa
Welt voller Ausstattung
Verkaufen Sie Ihre Produkte Online, Kaufen Sie direkt vom Hersteller, Händler, Importeure.
Die beste Quelle für globale Lieferanten.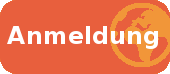 People who do international trade knows well that Inquiry is not the most important issue, on the contrary, Contract is the best evidence to prove that you are success.

I come to retury.com not for a very long time

Geben Sie Ihre E-Mail-Adresse ein um unsere Newsleter zu abonnieren.