Kosten und Zahlungen
12-Monats-Zugang zu geschlossenen Handelsplattform b2b
Täglich Newsletter retury mit neuen Angeboten
Einmal pro Woche einen Newsletter mit neuen Großhändler
Ständig aktualisierte Datenbank Der Großhändler.
24 Stunden Support.
STOCK Gebote mit Preisen bis zu 10% des Marktesangebot.
Unbegrenzte Anzahl der veröffentlichten Angebote.
Newsletter am Ende des Tages.Die Fähigkeit zu veröffentlichung ihre Verkaufsangebote bei die retury.com
Wir garantieren 100% Zufriedenheit.
Die billigste Förderung Ihr Unternehmen in Internet mit internationaler Reichweite.
Unbegrenzte Anzahl von Kontakten zwischen Käufern und Verkäufern.
---
Registrieren
dsadsa
Welt voller Ausstattung
Verkaufen Sie Ihre Produkte Online, Kaufen Sie direkt vom Hersteller, Händler, Importeure.
Die beste Quelle für globale Lieferanten.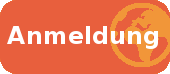 People who do international trade knows well that Inquiry is not the most important issue, on the contrary, Contract is the best evidence to prove that you are success.

I come to retury.com not for a very long time

Geben Sie Ihre E-Mail-Adresse ein um unsere Newsleter zu abonnieren.