C ware
Co to jest produkt typu c ware
C - Ware
Tak oznakowany jest towar uszkodzony, pochodzący
najczęściej ze zwrotów od klientów, bądź taki, który do nich nigdy nie dotarł.
Pozyskiwany bywa m.in. ze zwrotów wysyłkowych – zdarza się, że został
niewłaściwie dobrany przez kupującego i ten go odesłał. Do tej klasy należą też
towary uszkodzone w transporcie bądź zepsute. Ich wady nie są poważne. Produkty
C-Ware mogą posiadać jedynie drobne elektryczne wady bardzo proste do
usunięcia. Kupując towar tej klasy ceną jest jedynie procentowa wartość rynkowa
towarów. Produkty tej klasy nie posiadają gwarancji, ani też nie można ich
wymienić na inne.
Towary
tego rodzaju są bardzo tanie, ale trzeba posiadać servis lub samemu mieć
doświadczenie w usuwaniu usterek.
Jeżeli
Masz jakieś pytania skontaktuj się z Nami
---
Zarejestruj się
dsadsa
Świat Pełen Możliwoœci
Sprzedawaj Twoje produkty online, Kupuj bezpośrednio od producentów, dystrybutorów importerów.
Źródło Najlepszych Światowych Dostawców.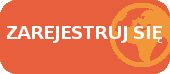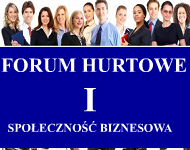 Opinie użytkowników
People who do international trade knows well that Inquiry is not the most important issue, on the contrary, Contract is the best evidence to prove that you are success.

I come to retury.com not for a very long time


Wpisz swój adres e-mail, aby zaprenumerować nasz newsleter.