C ware
Was ist ein Produkt des Typs "C Ware"?
C -Ware
So gekennzeichnet ist eine beschädigte Ware, die gewöhnlich aus der Kundenretouren stammt oder aber die zu den Kunden nie geliefert wurde. Erhalten werden sie u.a. von den Versandretouren – es passiert nämlich ab und zu, dass die Ware von den Kunden nicht richtig ausgewählt und daher zurückgesendet wurde. Zu dieser Klasse werden auch die Waren zugeordnet, die während des Transports beschädigt oder kaputt gemacht wurden. Ihre Mängel sind nicht ernst. Die Produkte des Typs C-Ware charakterisieren sich lediglich durch geringe elektronische Fehler, derer Beseitigung sehr einfach ist. Beim Kauf derartiger Waren bildet der Preis nur einen anteiligen Marktwert der Ware. Die Produkte dieser Klasse verfugen über keine Garantieleistung und sind gegen die Anderen nicht umtauschbar.
Die Waren dieser Art sind sehr günstig zu kaufen, jedoch dabei ist es erforderlich, im Kontakt mit dem entsprechenden Service zu bleiben oder selbst die Erfahrung in Bezug auf Fehlerbeseitigung zu haben. Im
Fall der Rückfragen stehen wir gerne zu Ihrer Verfügung.
---
Registrieren
dsadsa
Welt voller Ausstattung
Verkaufen Sie Ihre Produkte Online, Kaufen Sie direkt vom Hersteller, Händler, Importeure.
Die beste Quelle für globale Lieferanten.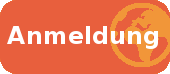 People who do international trade knows well that Inquiry is not the most important issue, on the contrary, Contract is the best evidence to prove that you are success.

I come to retury.com not for a very long time

Geben Sie Ihre E-Mail-Adresse ein um unsere Newsleter zu abonnieren.