Certyfikat CE
Co to jest Certyfikat CE
Certyfikat CE Deklaracja zgodności –

Dokument wystawiany przez producenta wyrobu albo jego upoważnionego
przedstawiciela, stanowiący wiążące prawnie przyrzeczenie stwierdzające
zgodność wyrobu z wymaganiami zasadniczymi właściwych dyrektyw Unii Europejskiej. Wyroby przed
wystawieniem przez producenta deklaracji zgodności powinny być poddane
procedurze oceny zgodności i jeśli wynika to z odrębnych przepisów uzyskać
właściwe certyfikaty Na wyroby posiadające deklarację
zgodności nakładane jest oznaczenie CE. Wystawienie przez producenta
deklaracji zgodności wiąże się z dużą odpowiedzialnością, gdyż: Domniemywa
się, że wyrób, na którym umieszczono oznakowanie zgodności lub dla którego
sporządzono dokumentację potwierdzającą spełnienie zasadniczych wymagań, jest
zgodny z wymaganiami określonymi w obowiązujących przepisach.
— Dz. U. z 2002 r. Nr 166, poz. 1360, art. 12.
Wyrób
podlegający ocenie zgodności nieposiadający deklaracji zgodności, nie może być
wprowadzony do obrotu lub oddany do użytkowania na terytorium Unii Europejskiej
Jeżeli
Macie Państwo jakieś Pytania proszę o Kontakt
---
Zarejestruj się
dsadsa
Świat Pełen Możliwoœci
Sprzedawaj Twoje produkty online, Kupuj bezpośrednio od producentów, dystrybutorów importerów.
Źródło Najlepszych Światowych Dostawców.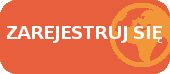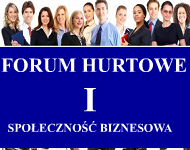 Opinie użytkowników
People who do international trade knows well that Inquiry is not the most important issue, on the contrary, Contract is the best evidence to prove that you are success.

I come to retury.com not for a very long time


Wpisz swój adres e-mail, aby zaprenumerować nasz newsleter.