CE Zertifikat
Die CE-Bescheinigung
Die CE-Konformitätserklärung
– ein Dokument, das vom Hersteller eines Erzeugnisses oder von einem von ihm befugten Vertreter ausgestellt wird und die eine rechtlich verbindliche Zusage der Übereinstimmung des Produkts mit den grundsätzlichen Anforderungen der entsprechenden EU-Richtlinien darstellt. Die Erzeugnisse sollen vor der Ausstellung einer Konformitätserklärung durch den Hersteller einer Prozedur zur Bewertung der Übereinstimmung unterzogen werden und, falls es aus separaten Vorschriften resultiert, entsprechende Zertifikate erhalten. Auf die Erzeugnisse mit einer Konformitätserklärung wird eine CE-Kennzeichnung auferlegt. Die Ausstellung einer Konformitätserklärung vom Hersteller hat eine große Verantwortung zur Folge, weil:
Es angenommen wird, dass das Erzeugnis, auf dem sich die Konformitätskennzeichnung befindet oder für das eine Dokumentation über die Erfüllung der grundsätzlichen Anforderungen erstellt wurde, mit den Anforderungen der Vorschriften — Gesetzblatt vom Jahre 2002 Nr. 166, Pos. 1360, Art. 12. übereinstimmt.
Ein Erzeugnis, das einer Bewertung der Übereinstimmung unterliegt, aber keine Konformitätserklärung hat, darf weder in Umlauf eingeführt noch auf dem EU-Gebiet in Betrieb genommen werden.
Im Fall der Rückfragen stehen wir gerne zu Ihrer Verfügung.
---
Registrieren
dsadsa
Welt voller Ausstattung
Verkaufen Sie Ihre Produkte Online, Kaufen Sie direkt vom Hersteller, Händler, Importeure.
Die beste Quelle für globale Lieferanten.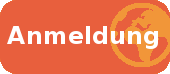 People who do international trade knows well that Inquiry is not the most important issue, on the contrary, Contract is the best evidence to prove that you are success.

I come to retury.com not for a very long time

Geben Sie Ihre E-Mail-Adresse ein um unsere Newsleter zu abonnieren.