Co to jest IBAN
Co to jest IBAN
IBAN
IBAN (ang. International Bank Account Number
- Międzynarodowy Numer Rachunku Bankowego) to międzynarodowy standard numeracji
kont bankowych. Został stworzony aby wyeliminować problemy związane z
występowaniem różnych standardów bankowości w krajach Unii Europejskiej. Prace
nad wprowadzeniem jednolitego numeru rachunku bankowego stosowanego w obrocie
międzynarodowym były nadzorowane przez Europejski Komitet ds. Standardów
Bankowych - ECBS (ang. European
Committee for Banking Standards). Numer IBAN obecnie jest stosowany
w większości państw europejskich (w tym w krajach UE) oraz kilku państwach
pozaeuropejskich. Ma status standardu ISO 13616.
Struktura numeru IBAN
Numer IBAN składa się z
dwuliterowego ISO 3166-1 kodu kraju, po którym następują dwie cyfry
sprawdzające (kontrolne), i do trzydziestu znaków alfanumerycznych
określających numer rachunku, określanych jako BBAN (ang. Basic Bank Account Number
- Podstawowy Numer Rachunku Bankowego). Decyzja o długości tego bloku należy do
poszczególnych krajów, z tym, że dany kraj musi posiadać jedną, określoną długość.
W BBAN musi się zawierać unikatowy kod identyfikujący bank, o określonej
długości i określonej cyfrze od której się on rozpoczyna. Jego pozycja i
długość również zależy od danego kraju.
Jak używać numeru IBAN przy przelewach zagranicznych?
Jeżeli Masz jakieś pytania skontaktuj się z Nami ,
---
Zarejestruj się
dsadsa
Świat Pełen Możliwoœci
Sprzedawaj Twoje produkty online, Kupuj bezpośrednio od producentów, dystrybutorów importerów.
Źródło Najlepszych Światowych Dostawców.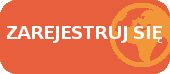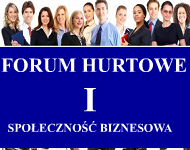 Opinie użytkowników
People who do international trade knows well that Inquiry is not the most important issue, on the contrary, Contract is the best evidence to prove that you are success.

I come to retury.com not for a very long time


Wpisz swój adres e-mail, aby zaprenumerować nasz newsleter.