What is Iban
What is IBAN
IBAN
IBAN (

International Bank Account Number

) is an international standard of numbering bank accounts.

It has been developed to eliminate problems resulting from various baking standards in the EU countries. Works on introduction of a uniform bank account number used in international transactions were supervised by the European Committee for Banking Standards - ECBS . The IBAN is currently used in most European countries (including EU states), and in several countries from outside EU. It has a status of ISO 13616 standard.
IBAN
structure
The IBAN consists of two-letter county code ISO 3166-1, after which are two control digits, and up to thirty alphanumerical characters which specify the account number, called BBAN (

Basic Bank Account Number).

The length of this block is decided by individual countries, whereas the given country must have one, specific length. The BBAN must contain a unique code which identifies the bank, of specific length and specific initial number. Its position and length also depends on the given country.
How to use the IBAN for international transfers?
If you have any questions, contact us.
---
Register
dsadsa
World Full Features
Sell Your Products Online, Buy directly from manufacturers, distributors, importers.
The best source of global suppliers.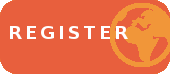 User Comments
People who do international trade knows well that Inquiry is not the most important issue, on the contrary, Contract is the best evidence to prove that you are success.

I come to retury.com not for a very long time

Enter your e-mail address to subscribe to our newsleter.