Co to jest SWIFT CODE
Co to jest IBAN
SWIFT Code
SWIFT (ang. Society for Worldwide Interbank
Financial Telecommunication - Stowarzyszenie na Rzecz Światowej
Międzybankowej Telekomunikacji Finansowej) jest to międzynarodowe
stowarzyszenie instytucji finansowych z siedzibą w La Hulpe (Belgia).
Stowarzyszenie to zostało założone w 1973 roku i obecnie pośredniczy w
transakcjach między bankami, domami maklerskimi, giełdami i innymi instytucjami
finansowymi z ponad 200 państw. W związku z tym, iż utrzymuje sieć
telekomunikacyjną służącą do wymiany danych można także określać je mianem
organizacji zrzeszającej użytkowników oprogramowania służącego do komunikacji
międzybankowej. Skrót SWIFT jest równoczśnie nazwą systemu wymiany informacji
między bankami.
Co to jest kod SWIFT?
Kod SWIFT to zwyczajowo przyjęta w Polsce nazwa nadanego przez
organizację SWIFT kodu BIC (ang. Bank
Identifier Code) służącego do identyfikacji banków i innych.
Jeżeli Macie Państwo jakieś pytania prosze o kontakt z Nami,
---
Zarejestruj się
dsadsa
Świat Pełen Możliwoœci
Sprzedawaj Twoje produkty online, Kupuj bezpośrednio od producentów, dystrybutorów importerów.
Źródło Najlepszych Światowych Dostawców.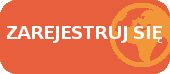 Opinie użytkowników
People who do international trade knows well that Inquiry is not the most important issue, on the contrary, Contract is the best evidence to prove that you are success.

I come to retury.com not for a very long time


Wpisz swój adres e-mail, aby zaprenumerować nasz newsleter.