Was ist SWIFT CODE
WAS IST DER SWIFT CODE?
SWIFT Code
SWIFT (Eng.
Society for Worldwide Interbank Financial Telecommunication
-
Genossenschaft internationaler Banken zur beleglosen Abwicklung des internationalen Zahlungsverkehr
) ist eine internationale Genossenschaft der Finanzinstitute mit Sitz in La Hulpe (Belgie). Die Genossenschaft wurde im Jahre 1973 gegründet und zur Zeit vermittelt im Fall der Transaktionen zwischen den Bänken,

Finanzberatungsunternehmen, Börsen und anderen Geldinstituten aus über 200 Ländern. In Anbetracht dessen, dass die Genossenschaft das Telekommunikationsnetz unterhält, das dem Datenaustausch dient, kann sie auch als eine Organisation bezeichnet werden, die die Benutzer der Software zur Kommunikation zwischen den Bänken vereinigt. Die Abkürzung "SWIFT" ist zugleich ein Name des Systems zum Datenaustausch zwischen den Bänken.
Was ist der SWIFT CODE?
Der SWIFT CODE ist eine üblich gebräuchliche in Polen Benennung für den BIC-CODE (Eng.

Bank Identifier Code

), der von der SWIFT-Genossenschaft zur Identifizierung der Bänke und anderen Geldinstitute gegeben wurde.
---
Registrieren
dsadsa
Welt voller Ausstattung
Verkaufen Sie Ihre Produkte Online, Kaufen Sie direkt vom Hersteller, Händler, Importeure.
Die beste Quelle für globale Lieferanten.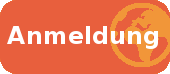 People who do international trade knows well that Inquiry is not the most important issue, on the contrary, Contract is the best evidence to prove that you are success.

I come to retury.com not for a very long time

Geben Sie Ihre E-Mail-Adresse ein um unsere Newsleter zu abonnieren.