efashio...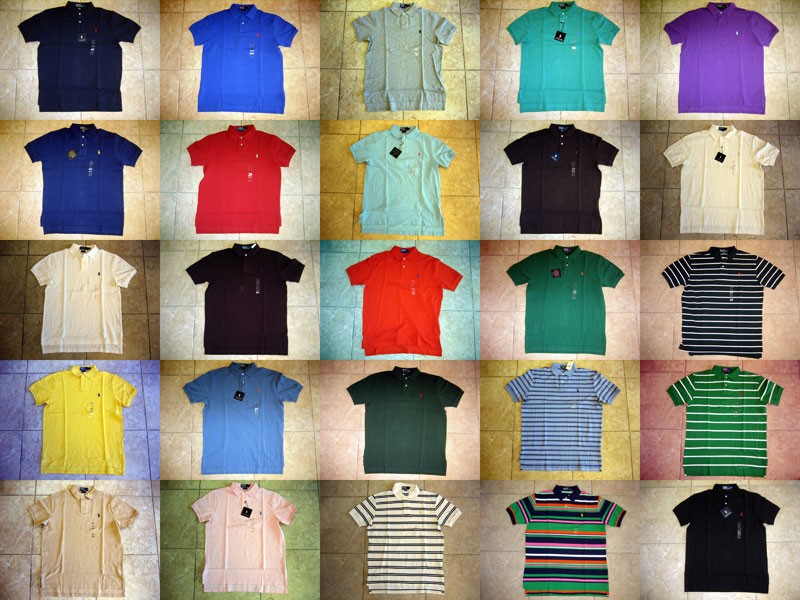 Polo Ralph Lauren Men's s/s Polo assortment 36pcs. [PRL36]
Offer number:
OF2016116391
Minimum order quantity:
36
Ralph Lauren Men's s/s Classic-Fit Polo
The number one selling polo shirt in the world!
Classic-fitting, short-sleeved polo shirt, cut for a comfortable fit in smooth, soft cotton. Brand new first quality with inner labels intact. Nice assortment of sizes and colors per each order.

Case pack: 36pcs. assortment per pack.
Sizes: Small, Medium, Large, XLarge, XXLarge.
Colors (based on seasonal availability): Green, Orange, Northwest, Spa Hthr, Pink, Autum Blue, Wine Hthr, Drk Brown, Sutton BL, Chic Cream, Sun Gold, White, Red, Club Royal, Purple, Emerald, Andvr Hthr, New Iris, New Navy, Black- to include possibility of stripes as well in your assortment.
Msrp: $75.00-$98.00each
Cost: $36.00ea.
Merchandise is 100% authentic.
Limited quantity available.