C grade
What is a C ware product
C – Ware
Goods marked with this symbol usually come from customer returns, or they never reached their original customers. It is acquired e.g. from mail-order returns – sometimes the buyers make wrong selections and send the goods back. Moreover, this class of products contains goods that were damaged or broken during transport. Their defects are not serious. C-Ware products can have only minor electric faults, easy to remove. When buying goods of this class, the price is only a percentage market value thereof. Products of this class have no warranty, neither can they be replaced.
Products of this sort are very cheap, but you must have your own repair service, or be experienced in the scope of repairing.
If you have any questions, contact us.
---
Register
dsadsa
World Full Features
Sell Your Products Online, Buy directly from manufacturers, distributors, importers.
The best source of global suppliers.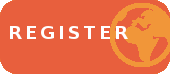 User Comments
People who do international trade knows well that Inquiry is not the most important issue, on the contrary, Contract is the best evidence to prove that you are success.

I come to retury.com not for a very long time

Enter your e-mail address to subscribe to our newsleter.