Retour ware
Was ist ein Produkt des Typs "Retour Ware"?
Retour-Ware
Auf die art und Weise ist eine Warenmischung aus allen Gruppen gekennzeichnet, also "A- Ware" (kommt selten vor), "B-Ware" und "C-Ware". Die Produkte der Klasse "Retour Ware" werden nicht geprüft und haben keine Gewährleistung. 60 % davon sind vollständig leistungsfähig und original verpackt (95%).
Retour Ware – für wen?
- die Unternehmer, die auf dem Markt verkaufen
- die Unternehmer, die über einen eigenen Service verfügen
- die Personen, die sich gern mit Basteln beschäftigen.
Nicht alle Großhandelszentralen handeln im Falle der Retour Ware zuverlässig.
Im Fall der Rückfragen stehen wir gerne zu Ihrer Verfügung.
---
Registrieren
dsadsa
Welt voller Ausstattung
Verkaufen Sie Ihre Produkte Online, Kaufen Sie direkt vom Hersteller, Händler, Importeure.
Die beste Quelle für globale Lieferanten.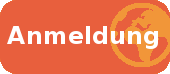 People who do international trade knows well that Inquiry is not the most important issue, on the contrary, Contract is the best evidence to prove that you are success.

I come to retury.com not for a very long time

Geben Sie Ihre E-Mail-Adresse ein um unsere Newsleter zu abonnieren.